We offer independent and unbiased vessel condition assessments, monitoring, and decisive reports to shipping investors, and shipowners at the most affordable price on ports worldwide. We have highly skilled ship inspectors with backgrounds of Chief Engineers, and Technical Superintendents, to assess the vessel condition based on over 500+ data points.
SINOTECH MARINE'S EXPERT GRADING SYSTEM
We bring extensive exposure to the understanding of Industry's standards of Vessel Condition Assessment from over 1000 vessels' assessments that are performed by us every year. It covers all types of Shipping Assets – Ocean Going Cargo Vessels and Offshore Vessels. It also includes specialised vessels like LPG/LNG Carriers, Passenger Ferries, Large Cruise Ship, Cable Layers,etc.
Vessel Areas are divided into 20 Parent Categories and 100 Subcategories. Surveyors grade each area under subcategory on a scale of 0~5. Our online system generates the average grade for each parent category based on grading of subcategories.
Sinotech Marine Grading Overview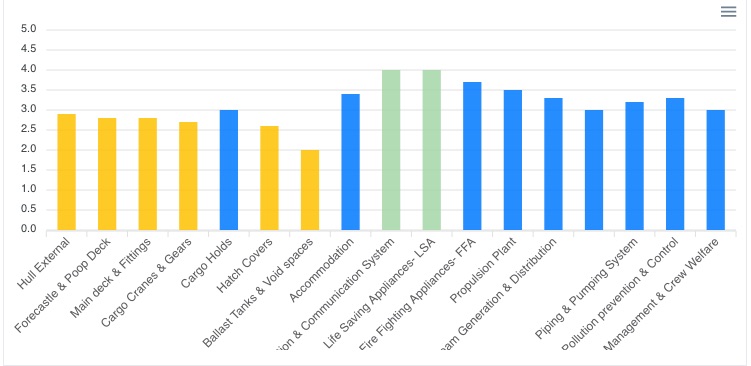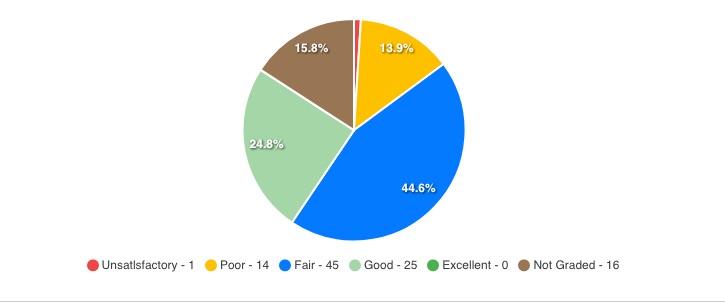 Defect Analysis and Upgradation Scope
As ships work in extreme conditions and are exposed to continuous wear and tear, they, therefore, need to be maintained to high standards according to a maintenance plan designed for them. Vessel condition surveys are a necessity as they help to safeguard your shipping investment and mitigate the risks involved in shipping investments and operations. The Defect Analysis and determining the Scope of Upgradation are crucial for condition assessment.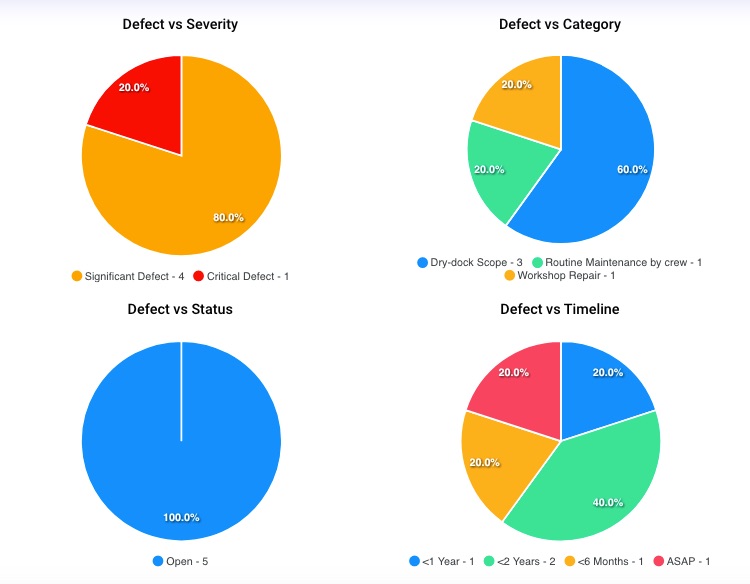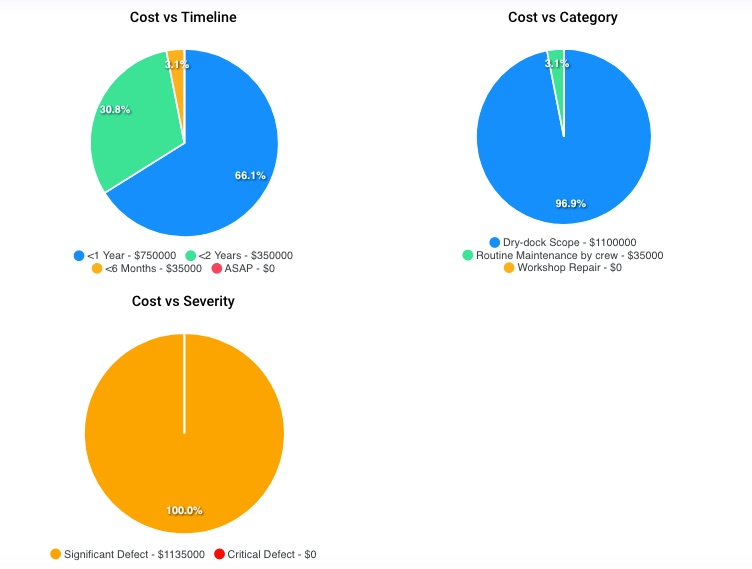 Vessel Valuation Analysis
Estimation of vessel valuation for secondhand purchase is very crucial and complex. Usually, it is driven by demand and supply of freight for a given commodity and trade and estimated based on previous sale and purchase transactions of vessels with similar type, age and built in the same shipyard.
Vessel valuation certificate is usually provided by SNP brokers based on the latest market transactions. However, that is not regarded as true valuation unless adjusted by the current condition of the vessel. Sinotech Marine offers a Condition Adjusted Valuation analysis to help ship buyers negotiate vessel price.
Condition Adjusted Valuation Analysis
Sinotech Marine Condition adjusted vessel valuation is based on the condition assessment of the vessel. Based on the vessel defects and maintenance position, the capital and operating expenses are forecasted for next 3-5 years and vessel valuation is adjusted accordingly.
Diligent Workforce
Sinotech Marine has a global team of more than 500+ skilled independent professionals from over 75 countries who are continuously trained by Sinotech Marine to deliver vessel condition assessments with accurate and detailed reports.
What makes our Ship Inspector more diligent?
1- Verified Ship Inspectors' Profile Online
All our ship inspectors maintain their profiles online.After a Ship Inspector creates his profile on our portal, our experts verify his all original certificates and interview them to review their skills and work experience through a face to face meeting online.
2- Online Test and Grading
Our portal tests technical competencies of our new and existing ship inspectors through online tests taken at a regular interval. Each Ship Inspector has to revalidate his online grading on a regular interval set by the portal.
3- Customer Feedback & Rating System,
To make ship inspectors on our portal more accountable for service they offer, we have an open feedback and customer rating of Ship Inspectors which is shared with all our customers on our portal.
4- Online training and knowledge sharing
We have an online training portal which publishes regularly industry's incidents, technical inputs, new requirements and crucial findings of the inspections with all ship inspectors in order to continuously improve our service standards thus vessel compliance standards.
Our Condition Assessment Procedure
Key Features
Analysis of vessel's past performance data, PSC inspections & Class survey records.
Pre-inspection analysis-Identify potential risk areas to focus on during ship inspection.
Physical inspection of the vessel based on 500+ surveyor questionnaires designed according to vessel type.
24X7 office based support and service coordination monitoring.
Decisive analytical reports – identify vessel defects, areas of improvement and projected cost of up-gradation, etc.
De-briefing by our team of technical experts to ensure inspection objectives are met and a correct picture of the vessel condition is presented to our customer.
Online Reporting and data analytics.
Customer Feedback and Ship Inspector rating
Global Service
A Vessel Condition Assessment is a branch of inspection that assesses the detailed technical condition of the vessel.
Sinotech Marine is the bespoke service provider that delivers an Independent ship condition assessment service with a fast turnaround at competitive prices in the market.
To avoid the expensive break-down or downtime or compliance penalties a 3rd Party Ship condition assessment is the most important procedure that is needed to be conducted at frequent intervals.
We support shipping clients in more than 75 countries for the ship condition assessment through our locally stationed Maritime Technical Ship Management experts.
We offer a workforce of more than 550 handpicked Technical Experts with backgrounds in the technical management of ships and onboard experience as Chief engineers or Masters. Our high-quality Ship Condition Assessment reports are delivered through our user-friendly platform https://www.sinotechmarine.com/ which allows you to analyze and benchmark ship conditions and keep follow up on the rectification of deficiencies/defects.